Corporate Video Specialists Sydney
We create compelling, data-driven corporate business videos that'll bring you maximum ROI. We're not your run-of-the-mill corporate video production company, we're respected industry-wide for creating high-quality, polished, strategic corporate video content that converts. But that doesn't mean we're out of your budget. On the contrary: we work with brands and businesses of all sizes and we scale our services to meet your budget and requirements. Submit your free quote request to hear how our experienced team of video specialists can breathe new life into your business.
Request Your Free Quote
Corporate Video Specialists Sydney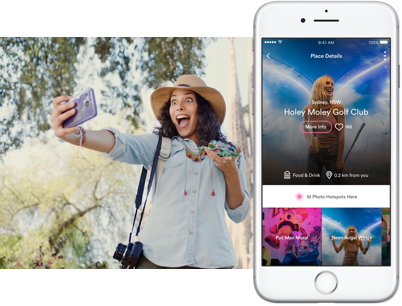 Web & Social Video
Explainer Video
Brand Story Videos
Customer Video Testimonials
Branded Video Content
Television Commercials
Corporate Event Video
Video Campaign Strategy & Performance
Featured Work - Corporate Video Specialists Sydney
Video Production Services
From short films, narrative-driven social advertisements, viral videos, documentaries, how-to's, event video, experiential marketing video and more, we create branded content marketing that sells through the power of story.

We specialise in smart, data-driven corporate video content that converts. Whether your business needs event, conference videos, product explainer videos, company brand story videos, commercials, web and social videos; or promotional company videos of any kind; submit your free quote request today!

We specialise in creating social media videos that convert. From social video strategy, branded content, social advertisements, Facebook, Youtube and Instagram videos, web video, campaign tracking & analytics and more – get your free quote today from our web and social video production experts.

Preparing to launch a new product to market? Stand out from the pack and showcase your brand and product in the best possible light with our range of sleek, high-quality product videos, guaranteed to bring ROI.

From business and corporate event videos, award ceremony videos, PR launch and fashion event videos, experiential event video, food, sports and music events and much more; we're experts at creating high quality yet affordable event video content. Claim your free event video quote today!

From employee welcome and induction videos, corporate training and educational videos, to products and procedure video – we create training videos that engage, inspire and excite your audience, and help make your messages stick.
De Republica went above and beyond, bringing in like-minded creatives to make beautiful, storytelling content. Our team, and our clients, couldn't be happier with the final product.
Colin Cornwell,
Art Director at Nike EMEA
I highly recommend De Republica. They're a solutions-based company that deliver great creative work to budget and to schedule, that both agency and clients are thrilled with.
Zoe Paulsen,
The Other Art Fair Director, Saatchi Art
Working with De Republica has been a productive and rewarding experience. They're black and white communicators, and trusted partners, who we will continue to work with.
Mathew C.P Hayward,
Chief Marketing Officer at Seafolly Australia